Kristen Roberts
Co-Founder, President
Kristen's son, Miles, died by suicide at the age of 15 in 2017. She works in the pharmaceutical industry specializing in clinical trial project management since 1998. She has a Bachelor of Science Degree in Nursing and a Masters Degree in Health Behavior/Health Education from the University of Michigan. She hopes to support youth who are struggling with their social-emotional health and build a community of support, so suicide no longer feels like a viable option.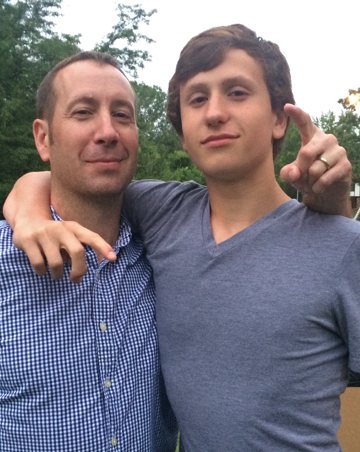 Jeffrey Roberts
Co-Founder, Chief Operating Officer
Jeff's son, Miles, died by suicide at the age of 15 in 2017. Jeff works as an Environmental Engineer. He has a Bachelor of Science Degree in Civil Engineering and a Master of Public Health in Environmental Industrial Health, both from the University of Michigan. Jeff is committed to supporting youth who are navigating a rapidly changing societal landscape. This challenge is part of Miles' story. Learning to be healthy and practicing self care is a challenge for many, particularly many men that are 'toughing it out', keeping their feelings to themselves and struggling in silence. Mental health is no different than physical health and Jeff will advocate for taking care of both as the co-founder/COO for MJRF.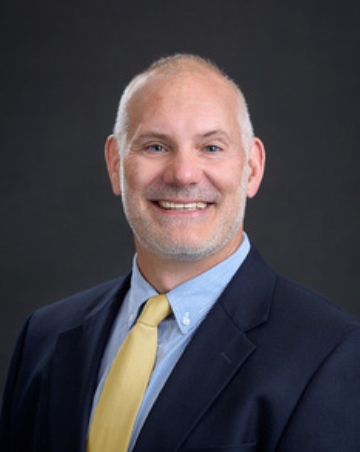 Bill Harris
Vice President
Bill Harris earned his BA in Economics from the University of Michigan and has an M.Ed from the University of Illinois, Chicago. He's been in education for over 30 years, from early intervention to higher education. Serving in the Ann Arbor Public Schools for more than 25 years, he's worked both as a teacher and administrator in general education and special education. Currently, he is the Multi-tiered System of Support Administrator with a focus on creating systems for supporting the whole child- academic and social-emotional well-being. Bill believes in the power and importance of community having volunteered with Special Olympics, Ann Arbor Ed. Foundation Board, Michigan Mentorship Program, Food Gatherers, and many coaching opportunities. Bill and his family have been family friends of the Roberts for several years. He is grateful for the opportunity to serve on the MJR Foundation board and support the mission of mental well-being and suicide prevention.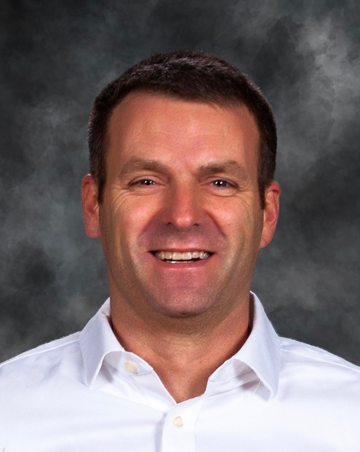 Andrew Wright
Treasurer
Andrew Wright is the Treasurer of MJR Foundation. He earned his BS in Architecture from the University of Michigan and his MBA in Finance from Michigan State University. He is a CPA and has been working as an accountant in the Ann Arbor area for the past 20 years. Andrew works with multiple non-profits and charitable organizations in Ann Arbor as an advisor, bookkeeper and tax preparer. He is long-time family friend of the Roberts family and honored to be a part of the MJR Foundation.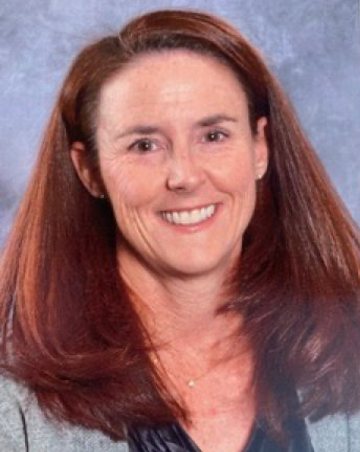 Tracy Loveland
Secretary
Dr. Tracy Loveland studied psychology as an undergraduate at the University of Michigan and then earned her doctorate in Educational Psychology with a minor in Counseling from Indiana University.  For the past 21 years, she has been a school psychologist in Ann Arbor Public Schools assisting students at all levels, preschool through high school.  In her role, Tracy is an integral member of a team that supports students' ability to learn and teachers' ability to teach.  She applies her training and expertise in mental health, education, and behavior to help all students, but especially students at-risk and with disabilities succeed academically, socially, behaviorally, and emotionally.  Tracy is most passionate about seeing a multi-tiered system of support (MTSS) implemented in every school by using data to assist in matching academic, social-emotional, and behavioral assessments and instructional resources to each student's unique needs.  Tracy and her family are long-time, close family friends of the Roberts, and she couldn't be more honored to help promote the mission of the MJR Foundation.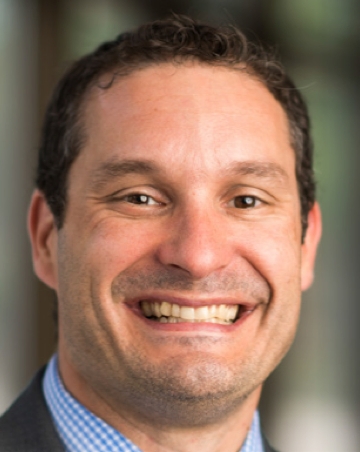 Richard Dopp, MD
Director
Dr. Richard Dopp studied psychology as an undergraduate at the University of Michigan before spending time teaching young children with severe emotional problems and challenging family environments in Baltimore, Maryland. He returned to the University of Michigan for medical school and chose to continue his training in both adult and child psychiatry.
Currently, Dr. Dopp is a Clinical Assistant Professor in the Department of Psychiatry at UM and is the medical director of the University Center for the Child & Family and the University Psychological Clinic. His research focuses on the relationships among physical activity, sleep and depression in adolescents, and his clinical interests include working with youth and adults who are managing depression, anxiety, ADHD, ASD and other mental health conditions.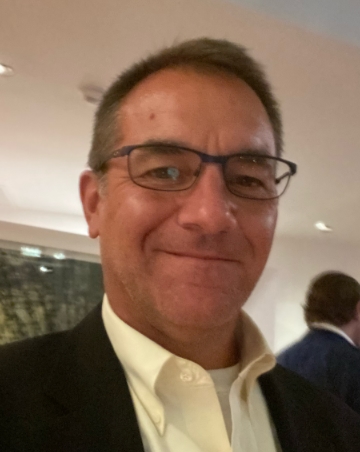 Pete Loveland
Director of Fundraising
Pete is a lifelong supporter of MJR and MJRF. He has been involved with MJRF for several years on the scholarship selection committee. In addition, Pete is active on several other local nonprofit boards. A graduate of the University of Wisconsin, Pete is a retired high school math teacher and swim coach. Pete has degrees in Psychology, Sociology, Mathematics, Educational Leadership, and an MBA.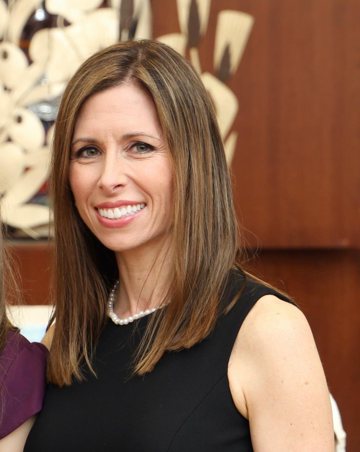 Andria Eisman
President Emeritus
Dr. Andria (Andi) Eisman was the first president of the MJR Foundation from its inception until 2022. Her focus is on identifying and implementing high-impact, sustainable approaches to advance mental health promotion and suicide prevention among youth. She is excited to bring together her professional background as a public health researcher and her personal commitment to suicide prevention to advance the mission of the MJR Foundation. Andi prioritizes collaborations as central to the Foundations' efforts including with fellow board members, the Roberts family, local schools and the community. Andi is currently an Assistant Professor in Community Health, in the Division of Kinesiology, Health and Sport Studies at the Wayne State University College of Education. She received her Ph.D. in Health Behavior and Health Education at the University of Michigan. Her research focuses on strategies to support the effective implementation of evidence-based drug use, violence prevention and mental health promotion interventions for youth.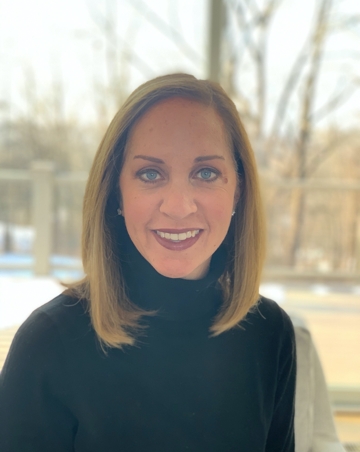 Liz Marek
Director Emeritus
Liz Marek handles fundraising for the MJR Foundation. She earned her BS in Interdepartmental Studies from Northwestern University and began her career as Director of Public Relations for Bloomingdale's department store. Living in Chicago, Boston, New York, and Southern California markets, she managed and facilitated logistics for special events, new store openings, marketing programs, community relations and local and nation press relationships. Liz also owned her own consulting firm specializing in special events, non-profit work and public relations.  She worked with Mission Restaurant Group as their Director of Community Relations focusing on social media, special events, restaurant openings, and building strategic community partnerships. Most recently she became a partner in the real estate development firm 3Mission Design & Development. Liz and Kristen are fellow hockey moms and their families are close friends. Liz is grateful to help Kristen and Jeff on this incredible MJRF journey.