Screenagers Facebook Live Panel Discussion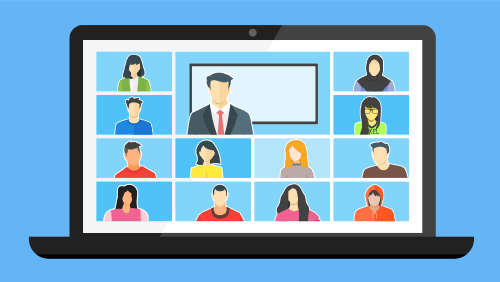 The MJR Foundation will be hosting a Facebook Live Webinar on January 12th, 2021 at 7:00pm to discuss the movies Screenagers and Screenagers: Next Chapter, and to provide strategies to deal with the issues raised by the films. The webinar panel will consist of a number of mental health professionals drawn from the University of Michigan, Washtenaw County Community Mental Health, the National Alliance on Mental Illness (NAMI) and the Washtenaw Intermediate School District. After the discussion there will be an opportunity to ask questions through the Facebook chat, but if you have a question now or at any time before the webinar, you can email it to panel-questions@mjrfoundation.org.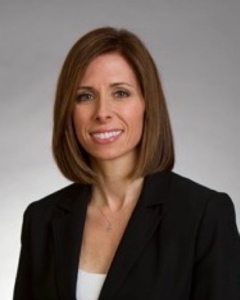 Andria Eisman
Wayne State University
Dr. Andria (Andi) Eisman is the president of the MJR Foundation. Her focus is on identifying and implementing high-impact, sustainable approaches to advance mental health promotion and suicide prevention among youth. She is excited to bring together her professional background as a public health researcher and her personal commitment to suicide prevention to advance the mission of the MJR Foundation. Andi prioritizes collaborations as central to the Foundations' efforts including with fellow board members, the Roberts family, local schools and the community. Andi is currently an Assistant Professor in Community Health, in the Division of Kinesiology, Health and Sport Studies at the Wayne State University College of Education. She received her Ph.D. in Health Behavior and Health Education at the University of Michigan. Her research focuses on strategies to support the effective implementation of evidence-based drug use, violence prevention and mental health promotion interventions for youth.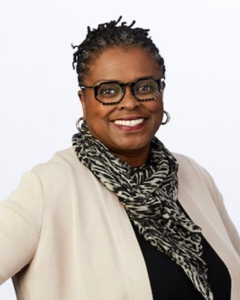 Judy Gardner
NAMI Washtenaw County
Judy Gardner grew up in Detroit, Michigan and graduated from the University of Michigan – Dearborn with a Bachelor's degree in Education, with a specialized certificate in Training Design and Development. After spending seven years working in the Washington D.C. area her passion for nonprofit work was ignited; which has led to her over 25 years of experience in the nonprofit sector. Previous to becoming the Executive Director of NAMI Washtenaw County, Judy served as Secretary on the board of Community Action Network working to build a community center and foster youth empowerment initiatives as a part of the Bryant Community Network outreach. Inspired by her own experience as a caregiver for a loved one with a serious mental health condition, she prides herself on championing inclusivity by building environments where differences are celebrated.
Under her tenure at NAMI Washtenaw County, Judy has continued her work on inclusivity by spearheading community initiatives that improve mental health care for those facing increased barriers to access. Most recently, her work with NAMI has contributed to a Congressional Commendation adopted by Congresswoman Debbie Dingell recognizing NAMI Washtenaw County's continued dedication and championing of mental health causes.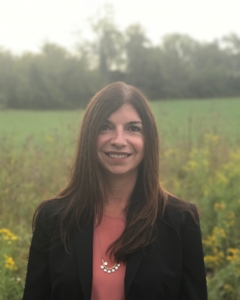 Trish Cortes
Washtenaw County Community Mental Health
Ms. Cortes currently serves as the Executive Director of Washtenaw County Community Mental Health (WCCMH) which is the safety net mental health provider serving individuals with serious mental illness and intellectual and developmental disabilities.  She began serving in this role in 2015. Previously she served as the Director of Washtenaw County Community Support and Treatment Services (CSTS) which was Washtenaw County's core mental health service provider from 2011-2015. From 2009-2011, Ms. Cortes was the Director of Health Service Initiatives for the Washtenaw Community Health Organization where she implemented the Pilot Disease Management Program and was the Co-Principle Investigator of the SAMHSA  Primary Behavioral Health Care Initiative grant.  Additionally, she served as the Program Administrator of CSTS's Developmental Disabilities Program from2002-2009.  Ms. Cortes earned her BSN and her MS in Community Health Nursing from the University of Michigan.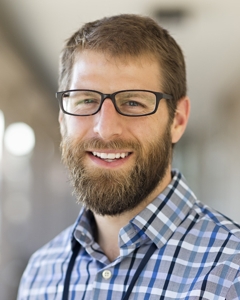 Jay Holden
Regional Alliance for Healthy Schools
Jay Holden is a licensed clinical social worker and received his MSW from the University of Michigan.  Jay completed a Post-Graduate Fellowship in Child and Adolescent Psychiatry at the University of Michigan Health System and then served youth and families in his role at Lincoln, Ypsilanti, and Pathways/Stone schools through Regional Alliance for Healthy Schools (RAHS).  Jay also volunteered as a group facilitator and speaker's board member for Ele's Place, a grieving center for children.  Currently working at Lincoln Middle School with RAHS, Jay continues his passion of working with children and teens with mood impairment, suicidality, grief, anxiety, anger management, trauma, attention, behavioral and social challenges, and other personal and family challenges. Jay's interests include hiking with his young family, journaling, and working on his home. Jay draws from a wide range of modalities, including Cognitive Behavior Therapy, Motivational Interviewing, Interpersonal Psychotherapy, and Trauma- Focused Cognitive Behavioral Therapy.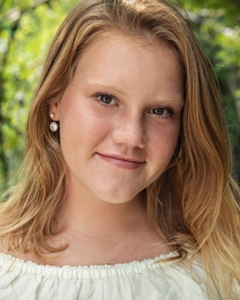 Mimi Maixner
Student, University of Michigan
Mimi Maixner is a sophomore at the University of Michigan. She grew up in Ann Arbor and attended Pioneer High School where she was part of the University of Michigan's Peer-to-Peer program from 2016-2019. She is a current member of the University of Michigan's Depression Center Student Advisory Board. She works part-time as a caregiver for patients in long term care with traumatic brain injuries. She is passionate about helping her classmates and peers identify depression and seek help, become resilient, and develop positive coping mechanisms from her training from University of Michigan Programming. This has led her to develop an interest in the field of Public Health.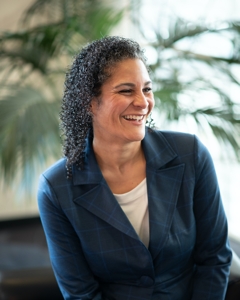 Felicia Brabec
Michigan State Representative, Licensed Clinical Psychologist
Dr. Felicia Brabec is a licensed clinical psychologist and social worker who has practiced for over two decades.  Currently, she has a private practice located in Ann Arbor, MI.  Dr. Brabec earned her master's degree in clinical social work from Boston College and her Doctorate in Clinical Psychology from Illinois School of Professional Psychology, completing her internship and post-doctoral fellowship at Purdue University and University of Michigan respectively.  She works with adolescents and adults.  Her specialties include mood disorders, particularly bipolar disorder, identity issues, eating issues, competitive anxiety and sport psychology, and grief and loss.
Additionally, Dr. Brabec is the State Representative for the 55th district, which encompasses Ann Arbor, Milan, Ann Arbor Township, Augusta Township, Pittsfield Township and York Township. Felicia is the only mental health care provider out of the 110 state representatives.  She is hoping to work on issues around access and affordability of mental health care services, environmental, equity and educational issues as well as criminal justice reform. Previously, she served as a Washtenaw County Commissioner for 9 years.  
Dr. Brabec lives in Pittsfield Township, MI with her husband and two children.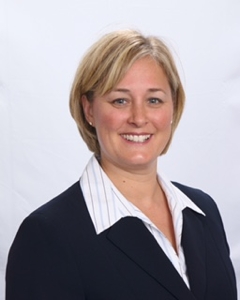 Holly Heaviland
Washtenaw Intermediate School District
Holly Heaviland has worked at Washtenaw Intermediate School District for nearly 20 years where she has served the community in a variety of roles, most recently as Executive Director of Community & School Partnerships.  In this role, she oversees the educational programming for the Washtenaw County Jail and Youth Detention Center, county truancy services, as well as both formula and competitive grant funded programs, such as McKenny-Vinto services for homeless/foster care youth and mental health services in schools.  She has helped to fund and create a strategic partnership team that works between county, government, post secondary, community and K12 schools to support collaborative efforts to address community priorities in Washtenaw County, with a particular focus on youth and families of color, under-represented youth in higher education, and limited income youth and families.
Previously, Holly worked with a variety of instructional projects serving traditional school districts, including managing a local project for an Investing In Innovation USDOE grant through Columbia University.  She has also worked with the Michigan Association for Intermediate School Districts on innovative, educational reform projects in 10 different communities throughout the state.  Holly began her career in education as a school psychologist in Williamson County, Tennessee where she served both rural and suburban schools.  She relocated back to Michigan after 5 years and worked in a local school district prior to joining the Washtenaw Intermediate School District in 2002.
Holly has served her community in a variety of roles.  She currently serves as a Board Member for Washtenaw Community College Foundation and a Board Member for the Community Mental Health Millage Advisory Committee. Previously, she was selected as President of the Junior League of Ann Arbor and the Michigan State Council for Junior Leagues, and the Ann Arbor Community Board for Ele's Place, a healing center for grieving children and their families.  Holly obtained a Doctorate in Educational Leadership from Michigan State University.  She holds an Education Specialist degree from Miami University-Ohio, and a Bachelor of Science degree from Central Michigan University.  Holly is happily married to her husband, Craig Hausman; they are the proud parents of three boys, Eli (18), Kurt (16) and Leo (14).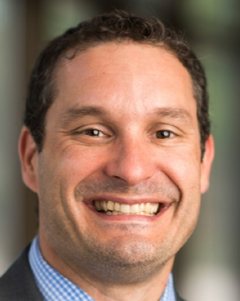 Richard Dopp
University of Michigan
Dr. Richard Dopp studied psychology as an undergraduate at the University of Michigan before spending time teaching young children with severe emotional problems and challenging family environments in Baltimore, Maryland. He returned to the University of Michigan for medical school and chose to continue his training in both adult and child psychiatry.
Currently, Dr. Dopp is a Clinical Assistant Professor in the Department of Psychiatry at UM and is the medical director of the University Center for the Child & Family and the University Psychological Clinic. His research focuses on the relationships among physical activity, sleep and depression in adolescents, and his clinical interests include working with youth and adults who are managing depression, anxiety, ADHD, ASD and other mental health conditions.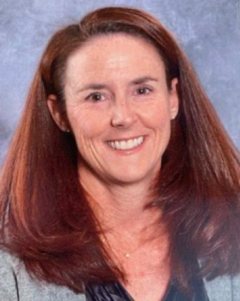 Tracy Loveland
Ann Arbor Public Schools
Dr. Tracy Loveland studied psychology as an undergraduate at the University of Michigan and then earned her doctorate in Educational Psychology with a minor in Counseling from Indiana University.  For the past 21 years, she has been a school psychologist in Ann Arbor Public Schools assisting students at all levels, preschool through high school.  In her role, Tracy is an integral member of a team that supports students' ability to learn and teachers' ability to teach.  She applies her training and expertise in mental health, education, and behavior to help all students, but especially students at-risk and with disabilities succeed academically, socially, behaviorally, and emotionally.  Tracy is most passionate about seeing a multi-tiered system of support (MTSS) implemented in every school by using data to assist in matching academic, social-emotional, and behavioral assessments and instructional resources to each student's unique needs.